Celebrating 7 Years Anniversary Party
August 20, 2022 01:00 PM until August 20, 2022 11:30 PM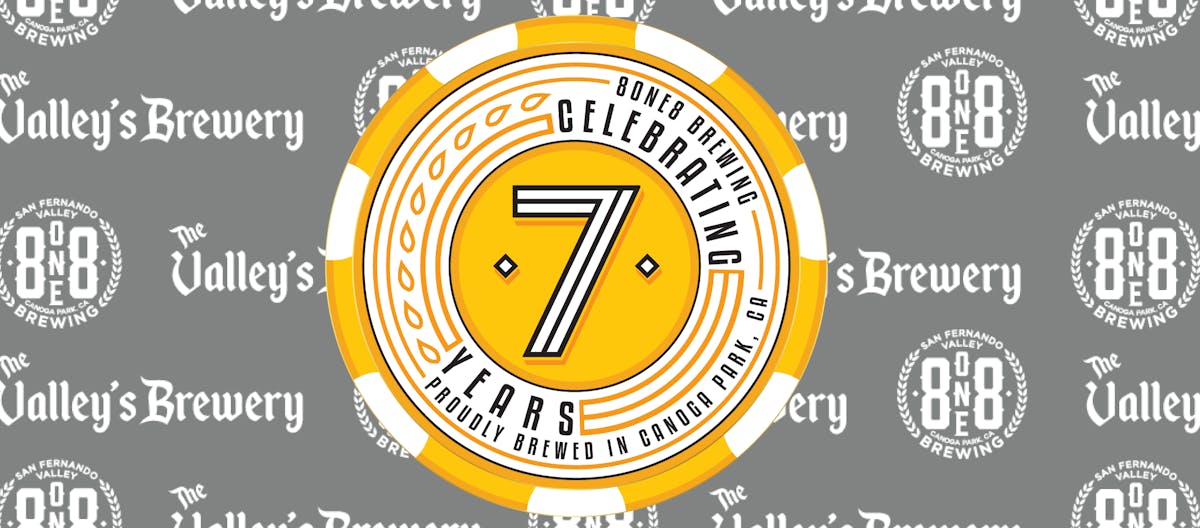 Thank You for SEVEN Years Party on 8-20-22! Parking Lot Party starting at 1pm with food, music, games, special beer release and good times.
On 8-18-15 the ribbon was cut at the Brewery and an idea was transformed into reality. Every year adds to our story of opening a local craft brewery that would embrace our hometown of The San Fernando Valley. It's time to celebrate another year at The Valley's Brewery on 8-20-22 with each other and great craft beer!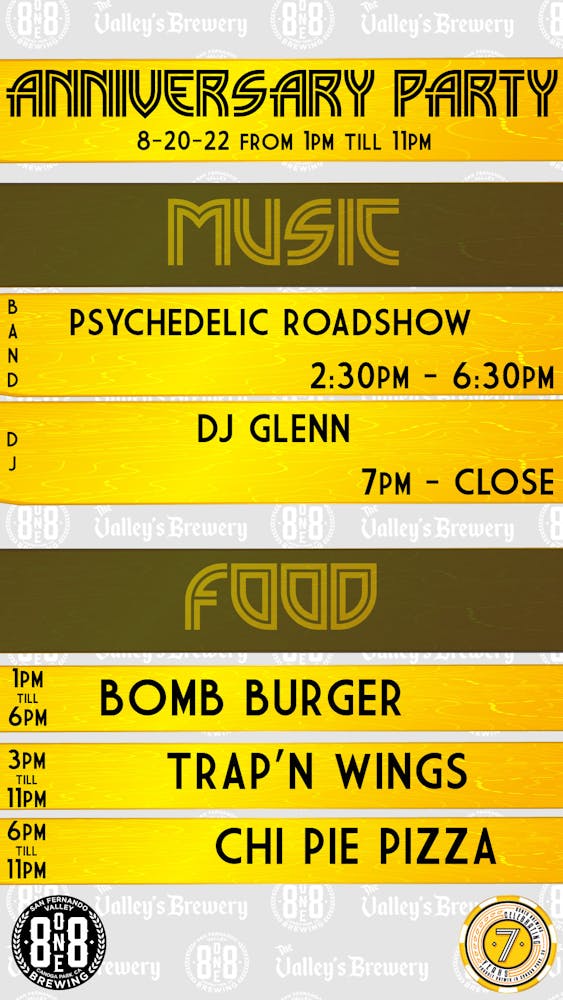 ** FREE EVENT **
Reserve your free ticket today!
https://www.eventbrite.com/e/celebrating-7-years-anniversary-party-tickets-396124568247