Main content starts here, tab to start navigating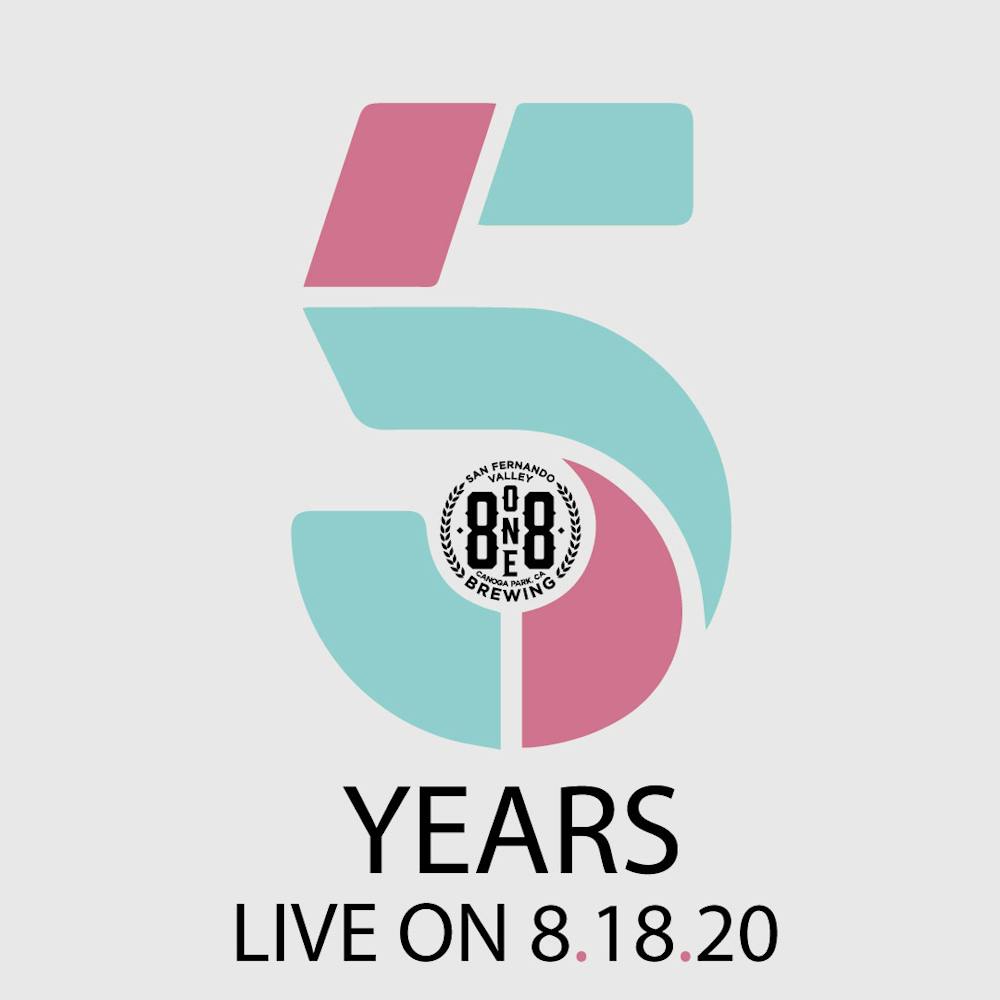 8 - 18 - 20
It's 818 Day and our 5 year Anniversary! This is a day in the past we've been able to get together and raise a glass in celebration of another year with dreams of the year ahead. This year served up a different situation. As we celebrate and appreciate another year, we enter year 6 with uncertainty of rules, regulations and a glimpse that the future is going to be a very different landscape. 2020 has been an emotional year and a year we have reflected deeply on our, "Whys?" Why are we here doing what we do? Why create jobs? Why do we fight to stay open when regulators underthink? Why do we continue to reinvest in the business? Why stay open in a city/state that isn't small business friendly? The answer to all these questions is ONE.
We're a community that comes from every social background that is united with at least ONE thing in common: the enjoyment of great beer produced independently and locally in the 818. The current environment doesn't allow for us to socialize and embrace the special "vibe" that was created here, but our community still exists and is stronger than ever.
When the city shut down in March, ONE of you showed up to get a growler fill to-go. ONE of you told a friend. ONE of you brought a friend. ONE of you tagged us on ig. ONE of you ordered delivery. ONE of you bought your neighbor a beer. When ONE of us was down, ONE of you lifted us up. ONE of you took a chance on supporting a local business. ONE of you supported us when we were still figuring it out. ONE of you bought a gift card or merch. ONE gave us an honest opinion. ONE has come in countless times. ONE came in for the first time. ONE team member kept the vibe alive. ONE local place put us on tap. ONE local store put our cans and bottles on a shelf.
5 years in and we're thankful and appreciative of being able to do what we do everyday. Thank you for being the ONE holding 8one8 together!
WE ARE THE 8 ONE 8
CANniversary Special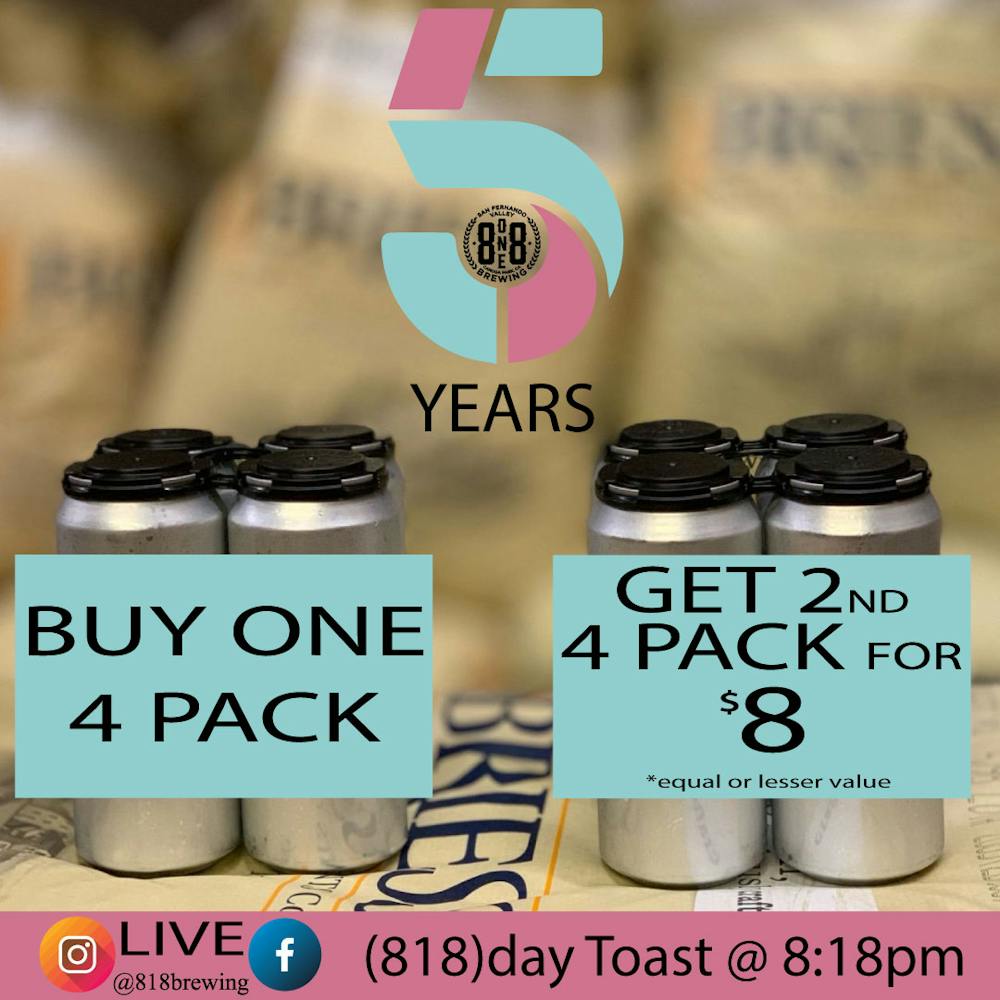 AVAILABLE FOR PICK-UP PURCHASE ONLY
SUNDAY (8-16-20) open 1pm - 6pm
MONDAY (8-17-20) open 3pm - 8pm
TUESDAY (8-18-20) open 3pm - 8pm
BUY ONE 4 PACK
GET
2nd 4 PACK for
$8
*equal or lesser value*
JOIN IG or FB LIVE on (818) Day @ 8:18pm for our Anniversary Toast
@818brewing
Stay Up-To-Date with the Brewery by joining our email list below!