MONDAY TRIVA @ THE VALLEYS BREWERY
February 21, 2022 07:00 PM until April 24, 2023 07:00 PM
KING TRIVIA® Pub Quiz & Bar Trivia Night is now at The Valley's Brewery (818)
Thousands of people put their pride on the line and compete every week to win beer! These are people just like YOU! Upstanding citizens by day, beer-soaked Know-it-Alls by night.
Think you have what it takes? Think you can compete? Prove it! Bring along some friends and experience King Trivia® for yourself.
Trivia is every Monday in the Tasting Room starting @ 7pm
More info about Trivia @ 8one8
It's fun, free, and we're giving out prizes!
The event is approximately 2 hours long, with 7 rounds of fun! It is a mix of different types of trivia (general knowledge, pictures, matching, connections, guessing the famous person, etc.)
that is meant to be fun and appealing to all types of players! On 6 of the rounds teams can double or nothing for that round, so if they are late there are plenty of ways to catch up! Start time is 7pm but try to come a bit early to make sure you get a table and have time to register beforehand!!
Team sizes – Our official rule is such: You may have as many people on your team as you want until other teams start to complain or the Quizmaster decides it is too many. At that point, at the Quizmaster's own discretion, they may choose to split you up and institute a team size limit for the night. Do not make it too small, we find the sweet spot 6 to 8 per team.
VISIT https://kingtrivia.com/ FOR MORE INFO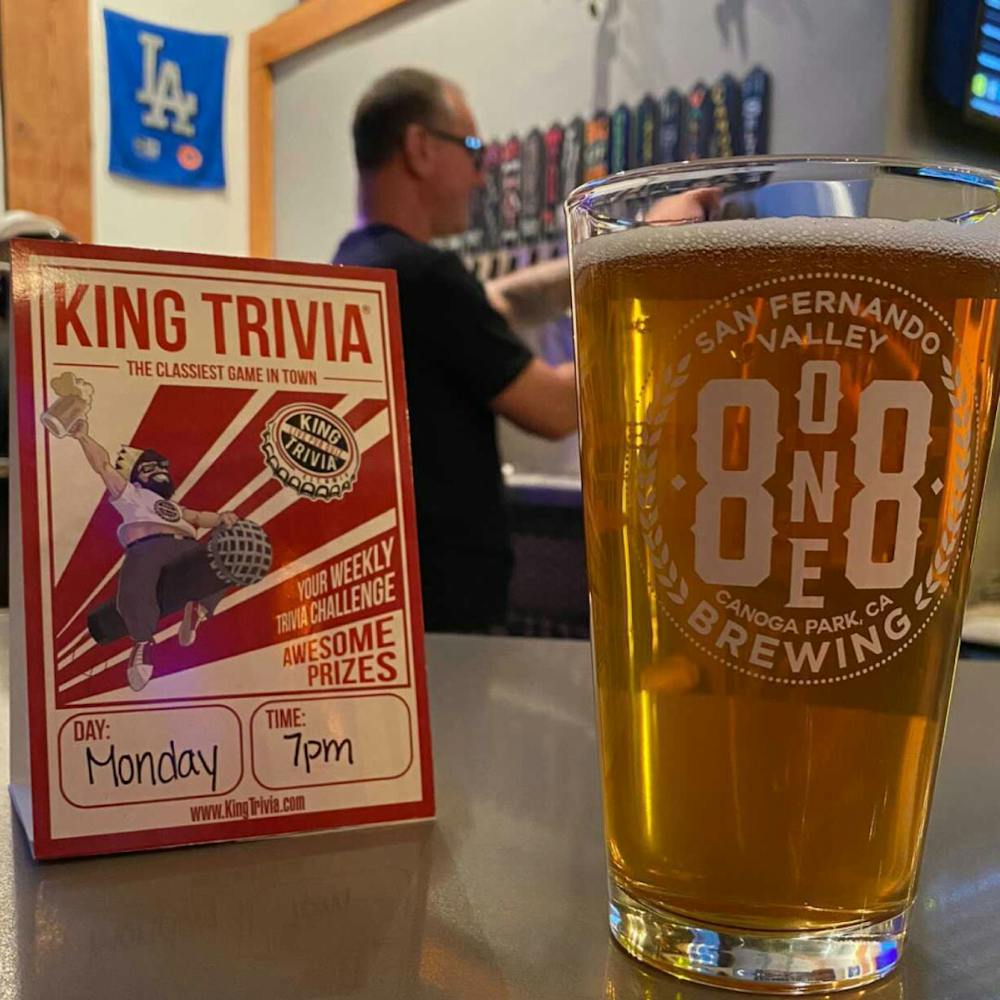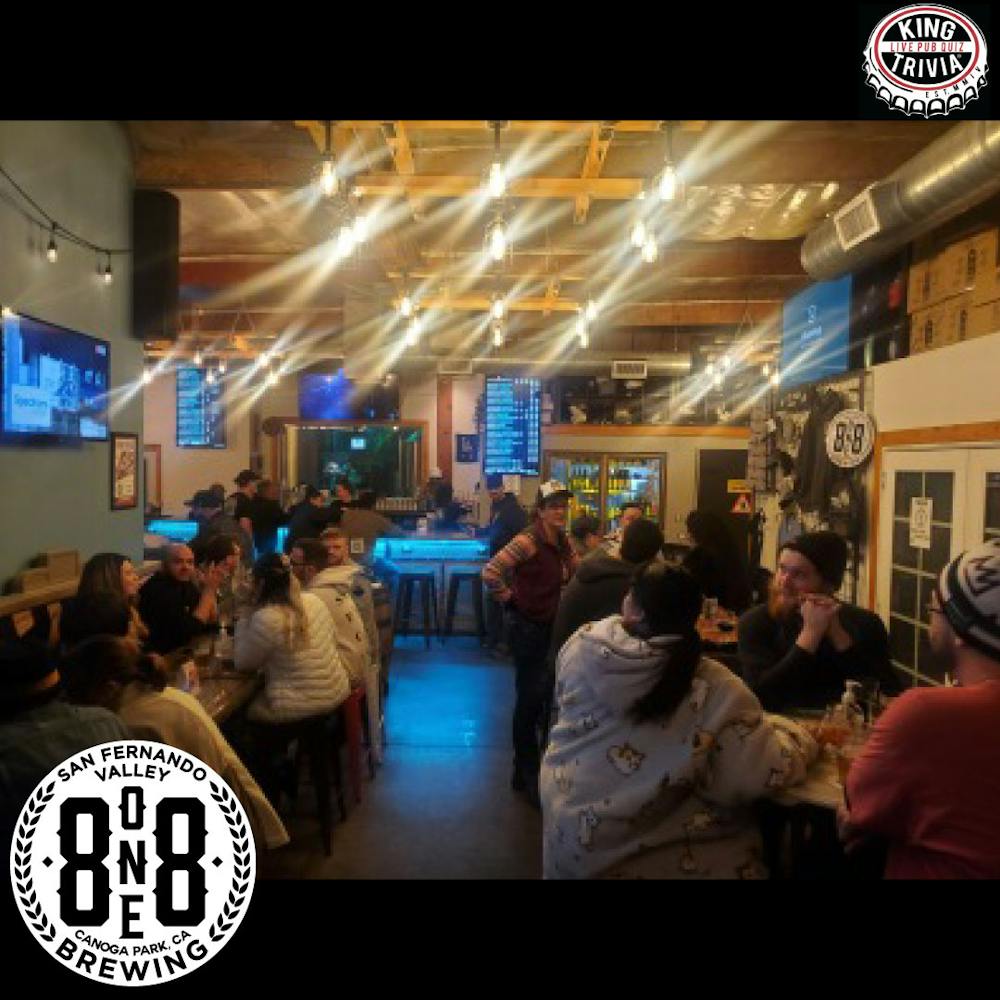 https://kingtrivia.com/venues/8one8-brewing/